Camps for Troubled Youth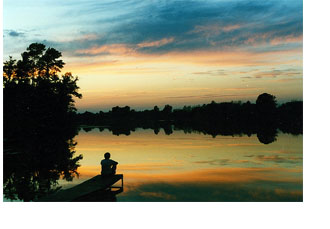 There are four types of camps for troubled teens: boot camps, wilderness programs, summer camps, & christian camps. Each type of camp takes a different approach to helping troubled teens. All camps are short term in nature and are usually very effective. Each camp will focus on a different treatment method. Matching the right camp with your child's needs will yield the best results. The types of approaches are discipline/structure, activity/team building, and camps with therapy approach. Most youth excel in camp settings.
Camps can be used to intervene when a teen is out of control or if they just need a break to get their priorities straight. They can be f0r preventative and prescriptive correction. These are the main types of camps available.
Wilderness Therapy Programs
As a head instructor in a wilderness camp I saw first hand the effect of wilderness therapy. Wilderness camps are usually ordered by parents, school districts or juvenile justice systems. In other cases wilderness camps are a prerequisite to be admitted to a residential boarding school. Wilderness camps are effective for a few reasons. Having worked at both wilderness programs and therapeutic boarding schools I have to admit that I saw the most progress in the wilderness setting. I believe there are a few reasons for this. The social bonds in wilderness are much stronger. As a group everyone is going through the same experiences. The kids and counselors all hiked the same hikes, made meals as a group, ate the same food, and share the same experiences. As a result each member in the group added their unique experiences, humor, and labor to the group. In the wilderness it was very difficult to hold on to past social status, mind sets, and destructive thought patterns. Discipline was also much different. In wilderness I was part of the group and correction was often provided by the outdoor surroundings and other members of the group (often times by other kids). Discipline was more like corrective intervention not punitive punishment. If someone didn't clean their own dishes at the next meal they had dirty dishes. If they didn't pack their backpack very well their pack gave them problems when we hiked. After a few weeks most students were adjusted to the new standards and started to excel. As a staff, the first two weeks were the most difficult when a new student was admitted. After that time they were much easier to work with. Wilderness camps were an extremely effective short term solution. While very good at emotional, social, and therapeutic growth, the wilderness camps would not be a viable long-term solution. The lack of academics is the biggest downside to wilderness camps.
Military Boot Camps
Boot camps are considered short term behavioral adjustment programs. They are designed around the model of military boot camps but are run privately. Directors and operators of boot camps have a military background. When a new student is enrolled they join boot camp with cadets that arrive at the same time. They are assigned to platoons or patrols. Almost all boot camps are voluntary. Many times they help shorten a juvenile detention sentence or are court ordered. If a cadet is discharged early for failure to comply to rules, they likely face a worse consequence then if they stayed. Due to the intense physical activity, boot camp requires a medical background check and a current physical. These facilities do not offer any type of therapy. Boot camps work very well for controlling aggressive behavior, helping teens that have lost focus in school, or to prevent drug abuse. These types of facilities are not intended for depression, suicidal risks, or teens with severe psychological problems.

Christian Bible Camps
These type of camps focus on religion and faith and are very group oriented. They are not designed for youth with severe phsycological or dangerous backgrounds. Each camp can be run by a specific denomination or be inter-denominational. Interdenominational camps focus on gospel doctrine from the bible without any specific denomination doctrinal focus. Prayers, scripture study, and group meetings are central to christian camps. They are short term in nature and are set in the most beautiful settings. Some camps are designed for year to year enrollment, making bible camp a central part of a teens summer life. With the pressures of teenage life these yearly retreats serve as spiritual rejuvenation. Youth make lasting friendships within the gospel.